Terrina Brown of Zedz, Perth, Announced Hair Expo 2018 WA/NT Hairdresser of the Year Finalist
"I am so excited to announce that I've been named as WA / NT Hairdresser of the Year 2018 Finalist for Hair Expo with the big announcement taking place this weekend in Melbourne at the Awards Gala. The nomination is incredibly humbling and it's something that has been on the top of my bucket list of goals for the year.
If I'm lucky enough to win the award, it would be one of my proudest achievements. It would enable me to make an even bigger difference to those around me, whether it be through the continued education and development of others within the industry, or by furthering the salon's commitment to environmental sustainability,"
says Terrina Brown, Owner of Zedz Hair Salon, Beauty Salon and Day Spa in Perth.
So far this year, Terrina has already ticked some big items off her bucket list, perhaps the most noteworthy being her innovative approach to environmental sustainability within the Zedz salon space.
Each day, salons around the world use disturbingly large amounts of aluminium foil to keep the world's hair looking fabulous, so first on Terrina's list of changes was swapping our normal foil to recyclable aluminium foil in her Perth salon and spa.
Another initiative has been the introduction of re-usable natural bamboo straws, which clients have been offered in return for a gold coin donation. The money goes towards local river clean-up volunteers here in Perth.
Zedz have also created gift bags of hair for all clients to take away and use in worm farms or compost, inspiring them to do their bit at home. Many more exciting initiatives are planned too for the coming months at this incredible Perth salon and spa. Watch this space.
Says Terrina, "Implementing these sustainable business strategies has been one of most rewarding achievements so far this year – and something I hope other salons will replicate. It's crazy to think how one small change can impact the world around us so greatly."
Extremely grateful to her team of Perth Hairdressers and Beauty Spa Therapists at Zedz, Terrina acknowledges all of those around her for their amazing support. "I could not have achieved any of this had it not been for my amazing team. Each and every one of them make my dreams a reality. Thank you so much for all your support."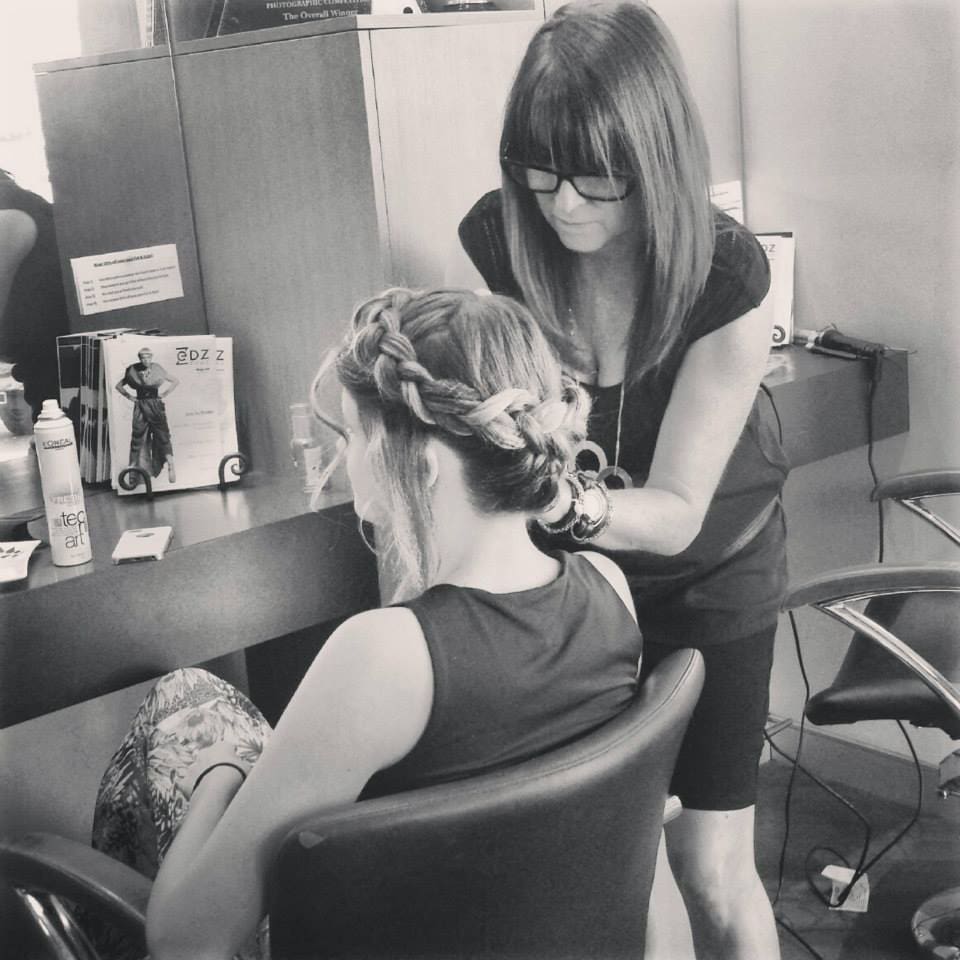 "Good luck Terrina for the Hair Expo Gala Awards this weekend – although you are already a winner in our eyes."
awards, hair, hair award, hair competition, hair expo, hair styles, hair trends, hairdresser, perth fashion, Terrina Brown, zedz