Malta: Host to Hair Congress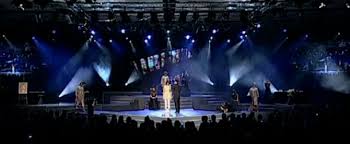 "Malta is not your usual destination for high-end fashion. But in October this island in the middle of the Mediterranean – part-way between Italy and Africa – was host to one of the most prestigious conferences for the hair industry."
It was a Congress that brought together 2,000 hairdressers from Ukraine, Russia, Korea, Lebanon, Denmark, Germany, Spain, Belgium, Switzerland, Turkey, Greece, Italy, Colombia, Poland, along with five hairdressers from Australia under the escort of our WA state manager. This was an assemblage of countries, language, style and fashion, brought together for one reason: to understand our Industry on a world wide scale.
The idea was to be fashion-forward and to explore, in three days, what our clients are looking for in a hair salon based on information that had been sourced from a world survey of men and women.
Presenters
The presenters came from different countries, and they delivered hair fashion that doesn't always fall in line with the UK or USA fashion dictates. And while, to me, their hair work seemed off-trend, less manicured, and less commercial, their shows were grand, showy and loud and well delivered.
Here's a sample of the presenters:
Cutting with Marina Kanikovskaya from Ukraine
Colour with Oliver Schmidt from Germany
Business with Stephane Amaru from Italy
Wedding with Laurant Decreton from France
Blondes with Russian team
We had a viewing of bridal looks that I felt didn't have the clean lines and neatness that I would expect for Bridal. I believe the work should have a finish that is of the highest order and master the look of perfection. Again the looks were less commercial and not suitable for our Australian clientele.
Latest Hair & Colour Trends
L'Oreal presented looks for Spring/summer 2013/14; the Ombre Natural hair colour collection, colour which emphasizes the personality of the female customer. This had colour that shines and embodies individuality and natural beauty. We also saw a range of techniques from expressive stranding colour techniques such as balayage Paris, French highlights and colour melange
Remembering Australia is 6 months behind Europe and the Uk seasonally, we also got to preview L'Oreal's collection for Autumn/winter 2014
We spent time looking at what's new and up-coming:
Trends today can come from runways, red carpets and even the street.
Long hair is on trend for this season with the view of shorter styles making a come back later spring/ summer 2015.
The colour collection is inspired by young woman of today from around the world; a sense of style, original taste in clothes and bold hairstyle choices.
These women. alongside Hollywood celebrities. represent today's trend setters.
Silver blonde colour wearing Chignons on Ella Waldmann, actress.
Rose gold colour wearing retro waves on Mary Charteris, dj.
Icy brown colour wearing a classic bob on Langley Fox Hemingway, artist.
Metallic clothing representing the shine seen on the body as well as in the hair for winter
The evening events were grand hair and fashion shows filled with spectacular visuals to dinners held in Castles where we enjoyed the sound of live opera. The depth of heritage and history made this a work experience I will long remember.
fashion, hair, hair colour, hair trends, malta, Terrina Brown, zedz